Auto Accident Chiropractor Woodstock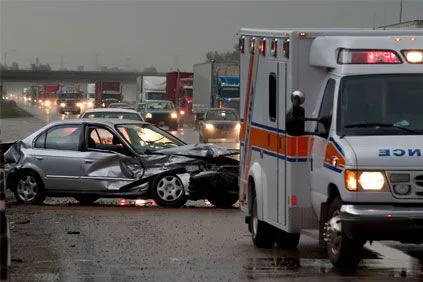 Auto accidents, mild or severe, can be life changing at any time. Since it is a mechanical collision, the chances of knocking something out of alignment are greater. If you are someone who has recently experienced an auto accident, getting the proper treatments for any injuries that resulted from the collision is vital for optimal repair and prevention. Regardless of your injury type, scheduling an appointment with your professional chiropractor- Woodstock for an exam can help your recovery time. Before you get started with recovery, review these details to completely understand the benefits to seeing your auto accident chiropractor after any kind of collision.
Why would I need to see a chiropractor after an auto accident?
When someone is involved in a car accident, they can experience body injuries due to the mechanical impact of the collision. When this occurs, most people experience some form, mild or severe, of misalignment as a result of the impact. If you are someone who is currently experiencing injuries due to the impact of an auto accident, seeing your professional chiropractor can not only help with prevention methods to prevent further damage in your target areas, but to also help realign your body so that you are back to optimal daily performance. Auto accident chiropractic treatments can be beneficial in many ways in order for your body to properly heal.
If you are experiencing any of the following, visit your chiropractor immediately:
If you are experiencing neck pain
If you experienced whiplash during the collision
Lower back pain
Stiffness in your upper/lower back
Headaches or dizziness
Pain traveling into your extremities
Weakness in extremities
Numbness or tingling in extremites
For more information on symptoms you should be aware of, email us at our Woodstock location or schedule an appointment online for an initial check up with Dr. Matt Cleary today.
What can a Chiropractor do to help me?
During your chiropractic visit, you will go through a full examination that includes X-rays so that Dr. Matt Cleary can see the severity of your injuries and where they are exactly located. After your exam, you will go through a series of therapies to help relax your body, stretching of your muscles to release tension, and a gentle chiropractic adjustment in the target areas to realign you back to normal positions.
Benefits
Tension relief therapies
Gentle realignment
Prevention methods applied
Customized stretches according to your injury
Improved range of motion
Improved flexibility
Reduced pain in injured areas
What should I expect to pay for treatment?
In most cases, when someone is injured in a car accident, their insurance can be applied towards chiropractic care. If you are unsure if your insurance will cover your treatments, give us a call today and schedule a consultation with Dr. Matt Cleary to go over your insurance and treatment plan of action.
Dr. Matt Cleary, at Advance Pain and Spine Center, specializes in working with patients who experienced misalignment injuries due to an auto accident on a daily basis. Email us today or simply stop by our state of the art facility in Woodstock, GA for your check up today. Our professional and friendly staff is always here to help assist you in any way that we can during your therapy.