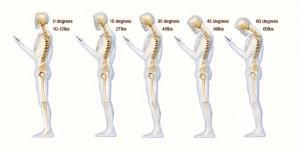 While poor posture has increasingly been linked to increase in back pain and headaches in the last several years a recent study suggest that poor posture has much more serious concequenses.  In a 2013 study conducted Japan done by Kamitani et al posture was linked to decrease in lifespan and in activities of daily living.   The study consisted of 804 adults both male(338) and female(466) ages from 64 to 95.   These adults were tracked for 4.5 years and were separated into four categories based only on posture.   After tracking these participants for 4.5 years researches examined the ability to perform day to day activities on their own as well as how many from each group had deceased.   When examining the first group, the group with the best posture, they determined them as the normal to which all other groups were compared to.    The second group was 46% more likely to need assistance  accomplishing daily activities or be deceased.   The third group was 290% more likely need assistance  accomplishing daily activities or be deceased.   Finally the fourth group was 393% more likely need assistance  accomplishing daily activities or be deceased.  The study concluded that posture had a significant impact on quality of life as well as life expectancy.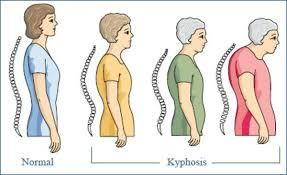 This research has major implications on how we look at posture.   Considering with increased reliability on technology at younger and younger ages our posture as a whole is degrading at much earlier ages.   Posture needs to become something we work at just as trying to increase our exercise and improving our diets.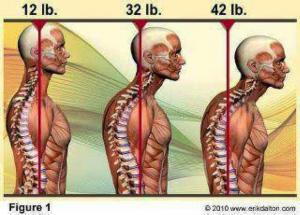 This study is not alone in reporting increased mortality as posture degrades Milne Williamson in his study on kyphosis (increased forward bending of back posture) and mortality indicated lifespan decreases as posture degrades.   Anderson and Cowan who studied the important factors of survival for those over 70 found that degree of kyphosis was an important indicator of survival.   In that study they also determined that many of our most feared health conditions had no determining factor on survival time.  Height, body weight, systolic and diastolic blood pressures, haemoglobin, hand grip power, cardiothoracic ratio, and pulse rate are of no predictive value in the estimation of survival time. Survival is not influenced by marital status or occupational class.
If there is one thing to take away from this post posture is incredibly important to our overall health. Unfortunately posture is not something that comes easy especially in today's life full of computers tablets and smart phones.   Posture is something that needs to be continually worked on to improve and maintain.